Sing Together
Sing Together Regular Sessions and One-Off Workshops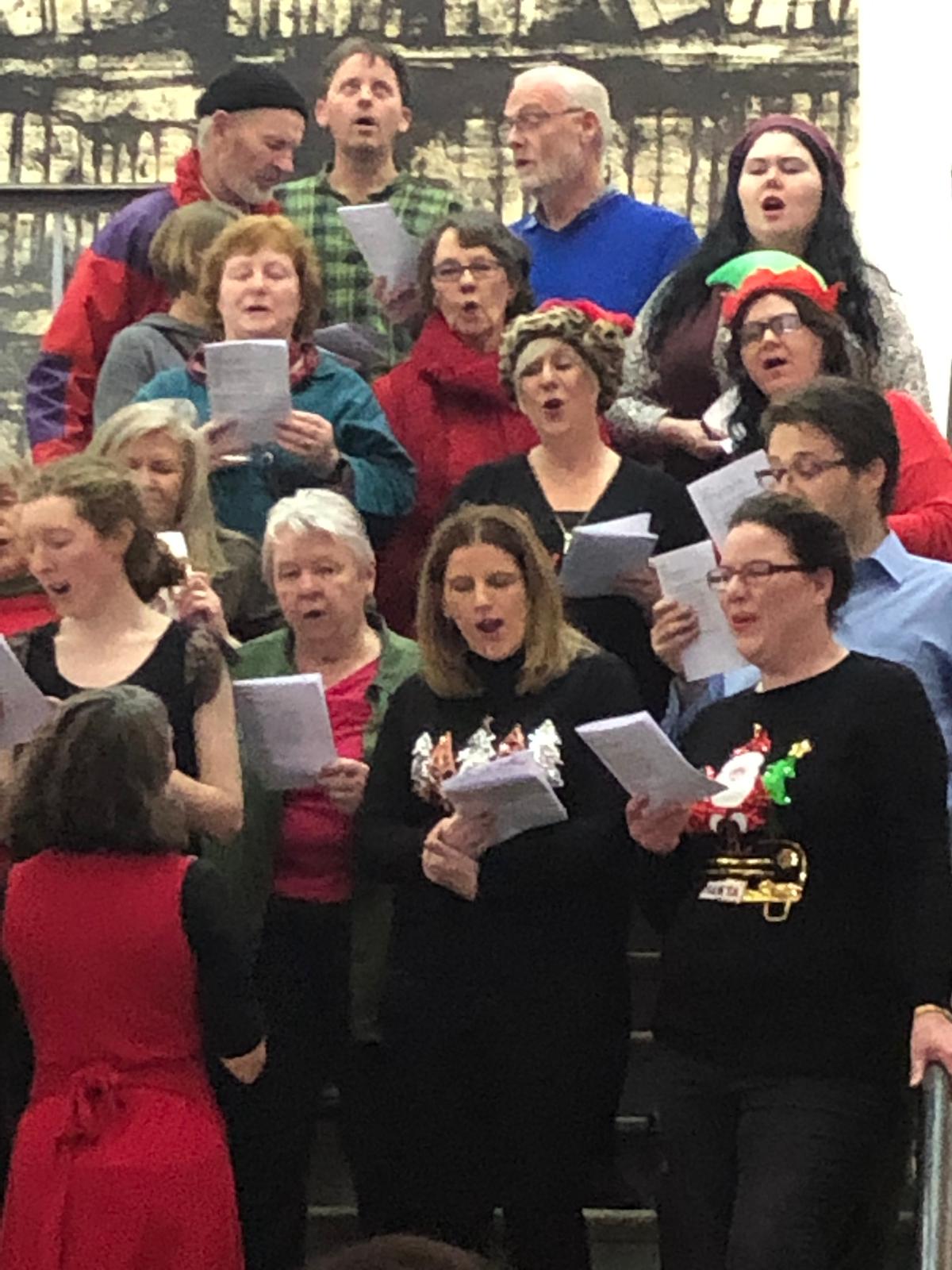 Regular Sessions
I run regular evening sessions on week days for those who book and pay in advance.  We meet to learn easy songs  using our voices without any musical accompaniment (a cappella) in  a  lovely big community space. We sing, we laugh, we talk and we celebrate our voices together.
We do a short physical and vocal warm up, and then learn easy songs; some are rounds, some are songs with different harmony parts for about 40 minutes. We have a short break and then sing for another 40 minutes.  Sometimes we sing a couple of ballads or well known popular songs too.
The Sing Together groups all have a common repertoire of songs we are working on so we sometimes get together for a special Big Sing Together event and we have even been known to deliver a 'show' for our nearest and dearest.
Who is Sing Together for?
Sing Together is for everyone. If you love singing in the shower, but wouldn't dream of singing by yourself in public then this is the place for you. Most of us would not consider ourselves 'Singers'; we just love singing. We all sing together, no-one is asked to sing by themselves. You will find that if you sing regularly with us you will gain confidence and your voice will get stronger.
Sing Together One-Off Workshops
Are you involved with a community group looking for something new and exciting to try?
Do you work in an office in a team of busy staff members?
Are you a teacher in a school or a parent of children who love to sing but have no group to sing with?
Then a Taster Sing Together workshop is for you.
Taster sessions are just that. They are 2 hours long and I will take the group through the basics of breathing, allowing the voice, listening, working together and having fun learning easy rounds and part songs.
The sessions are great for team building, communication, building confidence and leaving the session feeling relaxed happy and exhilarated.
Contact me to book your session.