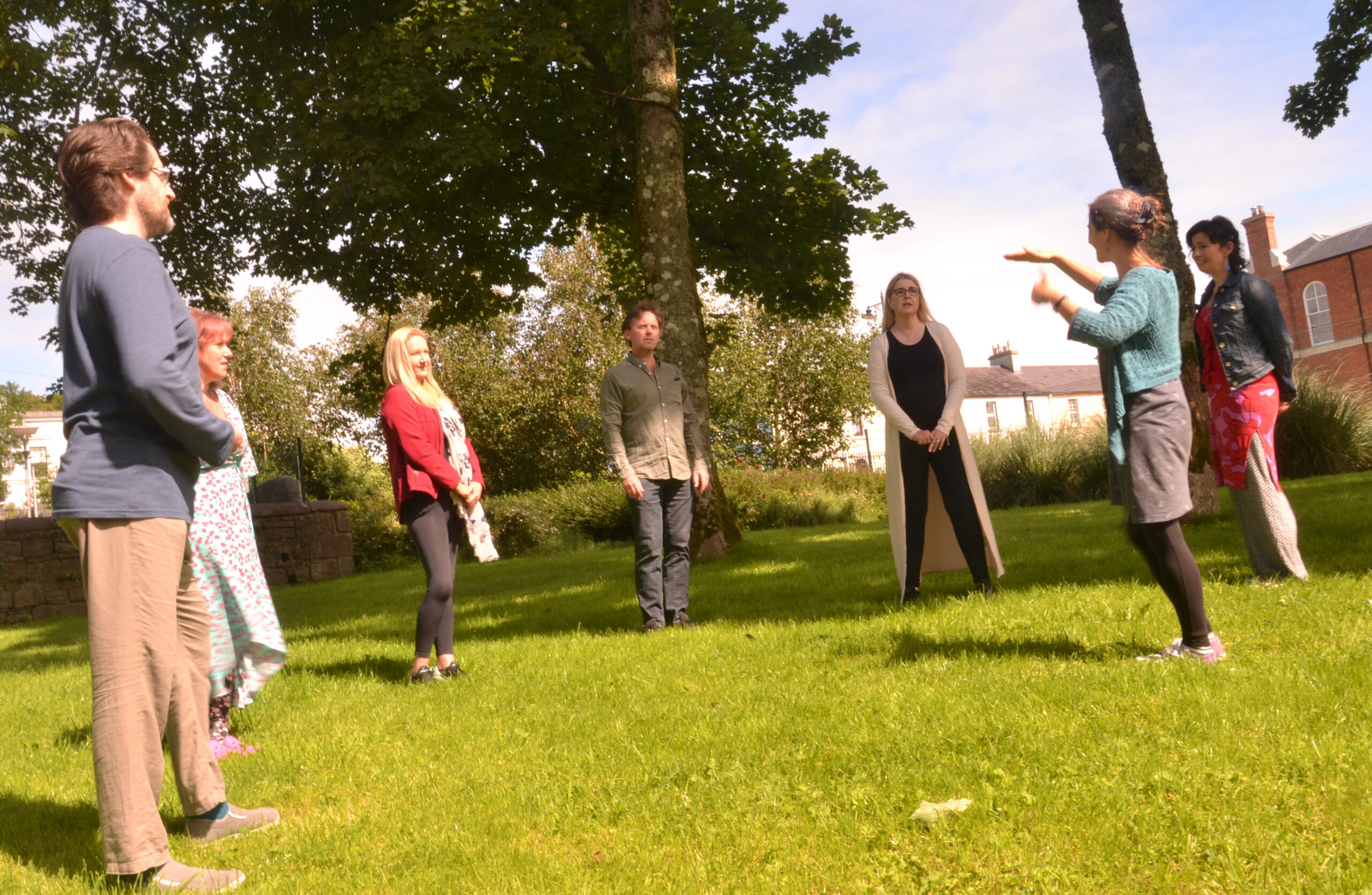 We are all hoping that the current measures controlling the Corona Virus will be successful and so we are allowed to sing indoors with a few protocols.
You can read more from Sing Ireland's advice to singing groups here. There is currently some research being done on the safety of singing, the results of which are due soon and this may effect our plans. You read a little about the research here.
Here are the protocols I have put in place to ensure that our sessions are as safe as possible; 
We will run the session for an hour and a half; two 40 minute sings with a short loo/water break in the middle to ventilate the room.
We will keep a strict physical distance of at least 2 metres between us and we will bring our own refreshments.

 

In order to stabilise numbers and regularise participation I won't be running any more drop in sessions. All sessions will be booked and paid for in advance and everyone will be required to read this page on my website before attending.
We will need to sanitise our hands on entry and exiting the room and observe good hand hygiene throughout our sessions.

 

I will advise the wearing of masks. I know that this will be uncomfortable but it has been recommended especially for singers.
My Responsibility
Making hand sanitiser available
Making sure the room is large enough to be safely physically distanced and well ventilated
Limited numbers with a regular set of people
Shorter session to ensure minimum contact time
Advising no sharing of eating or drinking equipment
Advising wearing of face masks
Communicating risk assessment
Your Responsibility
If you are unwell or displaying any symptoms of Covid-19 stay at home.
Wash your hands well and often
Cover your mouth and nose with a tissue or bent elbow when coughing or sneezing, and discard used tissue safely
Distance yourself at least 2 metres away from other people, especially those who might be unwell
Limit your contact with others when out and about
Keep your close contacts to a small number of people
Limit the amount of time you spend in direct contact with other people
Avoid crowded areas. If an area looks busy, go somewhere else or return at a quieter time
Wear a face covering in situations where social distancing is not possible, for example shops and busy public transport, or if you are meeting someone who is vulnerable to the virus, for example people who are cocooning. Wearing cloth face coverings may help prevent people who do not know they have the virus from spreading it to others.

 

Keep a log of all of your contacts throughout the day